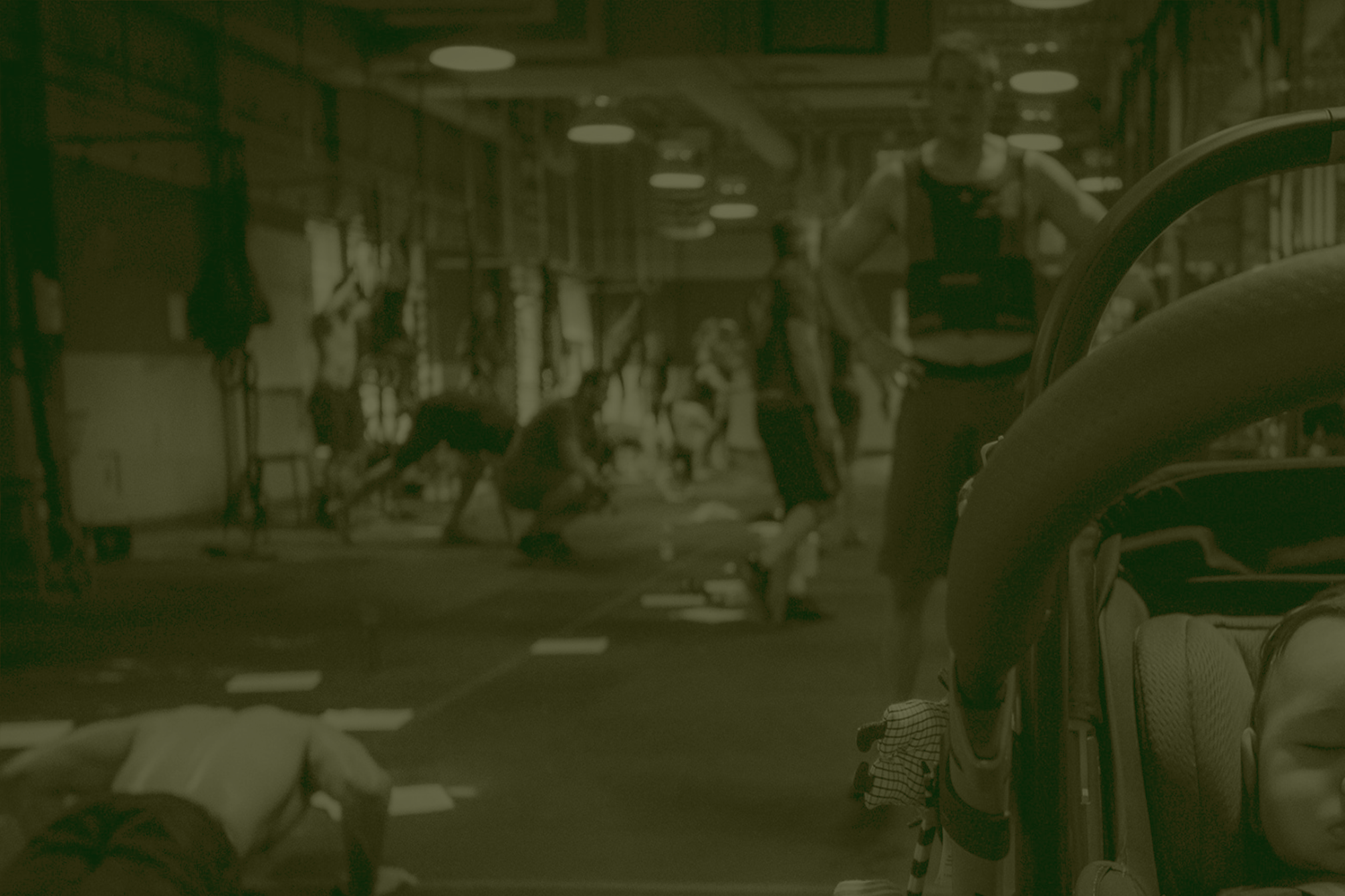 There is a $20/month charge for childcare services at Patriot CrossFit. This charge will include unlimited childcare for children at least 6 months of age. Should you wish to utilize childcare services on a drop in basis, there will be a $10 per visit fee.
Childcare service charges will be added to your monthly membership and will be billed on the same date. Please contact info@patriotcrossfit.com to enroll in the childcare program.
Child minding only includes basic supervision of the child. Child minding is only provided while the parent or guardian is on the premises, or in the immediate vicinity of the premises, and participating in a class. Should a child need care, maintenance, or become inconsolable during the class, the parent or guardian is responsible to leave the class and attend to the child.
Any child over the age of 6 months is to be signed into childcare for the child-minding staff to supervise. This policy does not exclude any children under the age of 18. The child-minding staff is there to provide basic supervision among ALL children while the parent or guardian is participating in a class. If you have any further questions or concerns, send them to info@patriotcrossfit.com and we will respond as soon as possible.
Note: We are a NUT FREE space. No peanuts, peanut butter or any food that contains peanut oil or flour is allowed in the gym. If the label states the item was processed in a plant or on machinery that also processes peanuts (or tree nuts) please do not bring either.
See the schedule below:
Monday 9:30, 12:00
Tuesday 9:30, 12:00
Wednesday 9:30, 12:00
Thursday 9:30, 12:00
Friday 9:30, 12:00
Saturday 9:00, 10:00
If you have any questions, or plan on bringing a child that hasn't visited us before, please email info@patriotcrossfit.com.